Connected with tradition
The Egger farm on the Lahn has a long-standing tradition. Its origins date back to the 16th century and are thus part of the rural culture of South Tyrol. The farm ensemble includes the main house, the historic farmhouse with the holiday apartments, the newly built stables and surrounding meadows and forests.
Information about the farm "Egger an der Lahn"
The Egger family, who come from Jenesien, acquired the farm in 2015 from the then owner Johann Rungaldier. As the farm was in a partly desolate condition, the Egger family took on the challenging task of reviving the wonderfully situated farm ensemble step by step. The historic farmhouse was renovated from scratch and converted into holiday apartments.

After extensive planning, the construction of the main house began, followed by the construction of the stables with access roads, riding arena and the levelling of the grounds and surrounding meadows. Last but not least, the elaborate and challenging renovation of the historic farmhouse took place. The origins of the farmhouse date back to the 16th century and thus represent a piece of rural history in Jenesien.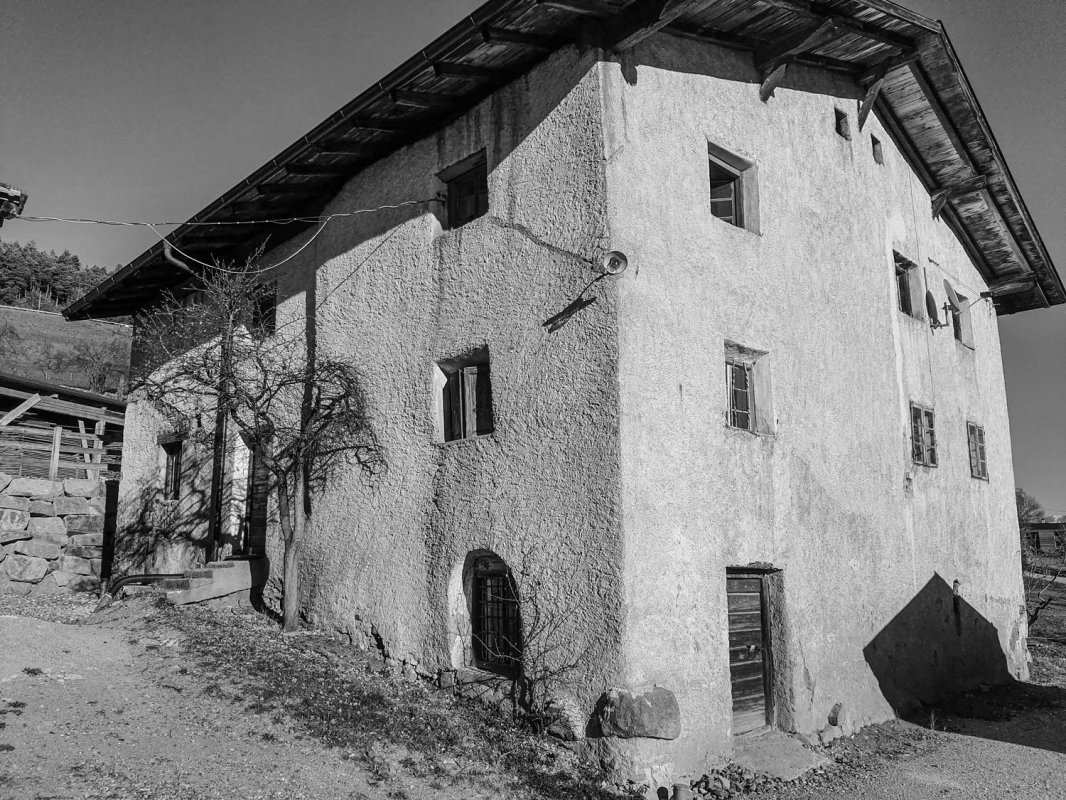 During the renovation, special emphasis was placed on the use of natural and local materials. The ceilings and the entire roof construction are made of solid native larch beams. The wall panelling in the apartments is also made of solid larch and ensures a pleasant feeling of well-being. In one holiday apartment, the entire historic parlour was removed and then refurbished to its original state.

All wood used comes from the nearby Eggental, and was acquired after the Vaia storm in autumn 2018. The outer walls of the historic farmhouse are made of natural stone and clay. These were carefully reinforced and finished with pure natural lime.